WELCOME!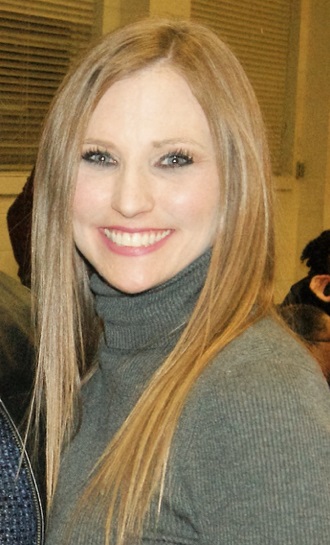 Hello! I am Daphne Heflin, principal of Lockard Elementary School.
At Lockard we strive to have a positive, safe culture and environment for approximately 530 students and 65 staff members. We are a K-2 school which works to achieve excellence in the growth of students. Students here engage in learning centers, hands-on activities, computer lab, physical education, STEM (science, technology, engineering and math), and the arts. Students also engage in iReady, Accelerated Reader, STAR Renaissance, Classworks and other learning opportunities.
Upon entering our school, children experience a world of excitement with theme-related décor. Our theme for 2016-2017 is Disney. Children also experience opportunities to earn tickets for positive behavior and are allowed to purchase rewards from our "Disney Store." Children are top priority at Lockard and are taught by dedicated, passionate staff who make decisions based on "what's best for children."
I welcome you to peruse our website, visit our school, or contact me with any questions or comments.
Daphne Heflin, Principal
---

Letter to Parents
Lockard Elementary School
Daphne Heflin, Principal
Amberly Chapman, Assistant Principal
302 College Street, Indianola, MS 38751, (662) 884-1260 phone, (662) 887-7710 fax
August 8, 2016
Dear Parent/Guardian,
Welcome to Lockard for the 2016-2017 school year! I am excited that you are here. While at school this year, your child will be taught by knowledgeable teachers, helped by passionate staff members and supported by each person working at Lockard. If you have any questions or concerns at any time this school year, you are welcome to contact me. The phone number to our office is (662) 884-1260. Attached are friendly notes and reminders to help you and your student.
Sincerely,
Daphne Heflin, Principal
· Breakfast begins at 7:05 a.m. and ends at 7:40 a.m.
· Instruction begins at 7:45 a.m. and ends at 3:15 p.m.
· Car riders are to be dropped off on Augusta or W. Gresham. Pick up for K is on Augusta and for 1st and 2nd is on W. Gresham.
· College Street is for buses only from 6:45 am-8:00 a.m. and from 2:45 pm-4:00 p.m. Barricades will be located on both ends of College Street in front of the school to ensure student safety.
· When visiting campus you will be asked for your driver's license or a state issued photo I.D. This is safety protocol across the district.
· Visitors must obtain a visitor's pass from the office before entering the halls.
· Students being checked-out early must be called from the classroom by the office. Consistently getting students before 3:15 pm may affect students' grades. Please help your student to be most successful by allowing your student to remain at school until dismissal time.
· If your child misses a day of school, be sure to submit a signed, dated excuse to the office immediately upon your child's return.
· If your child is tardy, please bring your child to the office for a tardy slip; then, please walk your child to his/her classroom. This is for your child's safety and to ensure your child's attendance is counted correctly.
· Students will only be released to the contacts on the student's contact list in the office. The contact list may be revised in person by the student's legal guardian (the list may not be revised over the phone).
· Weapons and/or any object that can be used as a weapon (toy or real) are strictly prohibited on campus.
· Our campus is smoke free, alcohol free, and drug free. Tobacco, alcohol products and illegal drugs are not allowed on the premises.
· Conferences with teachers must be scheduled during teachers' conference periods.
· You are welcome to conference with administrators. Conferences should be scheduled in advance unless there is an emergency. Both administrators are consistently in classrooms helping students and teachers; they may not be able to speak with you immediately during unscheduled visits.
· You are welcome to observe in your child's classroom. While observing in your child's classroom:
o Please converse with the teacher only when students are out of the room (teacher's planning period).
o Please refrain from helping your child with graded assignments/assessments.
o Please refrain from using cell phones or other electronic devices in the presence of children.
o Please notify the teacher if you observe a behavior issue that needs to be addressed.
· Students will be given tickets for positive behavior. Tickets will be collected and saved at the end of each instructional day. Tickets may be used on Fridays in exchange for rewards. For the display of negative behaviors, tickets will be taken as a consequence.
Please see the district K-2 Promotion and Retention Policy.
---
Students & Parents
QUICK LINKS TO STUDENT AND PARENT INFORMATION
---
---
ACCELERATED READER
Accelerated Reader 360 has high-interest nonfiction articles with instructional skills practice activites and AR Quiz built into every article.